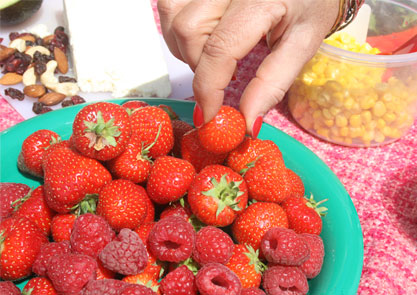 We have another opportunity for creatives to get involved with the Library of Birmingham's Discovery Season. We are seeking artists to lead food-based activities, that will contribute to Harvesting Stories, a season of food-related activity to celebrate the culinary heritage of the city and showcase the new Library of Birmingham.
There will be three loosely themed 'public picnics' – Play, Film and Stories – and we are looking for artists to deliver public engagement projects on one of the following dates.
PLAY
Sunday 8 September, 12-4
FILM
Sunday 20 October, 12-4
STORIES
Saturday 14 December, 12-4
If you are interested please submit your idea, together with a budget (maximum £500) and your CV. We will not consider applicants who do not supply all of the necessary information.
Email your submission and queries to [email protected] by 1 August 2013.