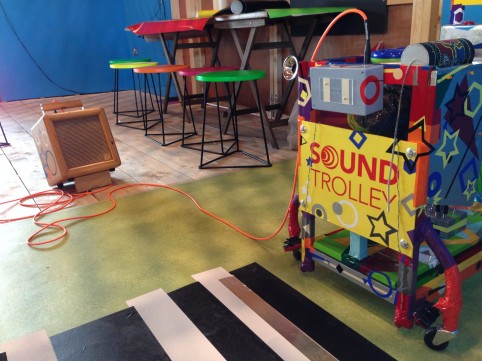 All this week MortonUnderwood are in residence with their Sound Trolley. It is controlled through an accessible interface and features an optical sequencer at its core; triggering sound as the trolley is pushed around on floor patterns made from vinyl. These designs will determine what sound the trolley emits when it is maneuvered over them. It's a playful vehicle of sonic delights, waiting to be driven by you.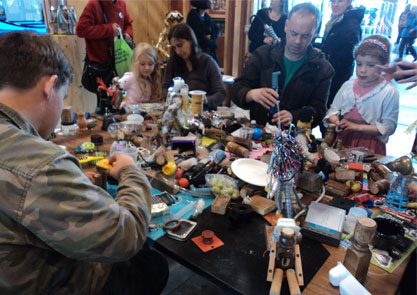 If you enjoyed the 2arttoyguys' Vintage Sci Fi residency last week, there's a 'Robots and Technology' lunchtime talk by Nick Hoares of University of Birmingham 12.30-1.30pm.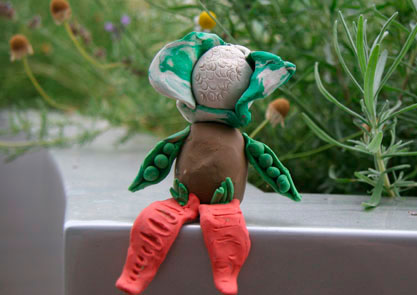 If you missed the amazing Vegetable Quest workshop in the opening week, you can join Juneau Projects this Saturday at 2p to make your own veggie characters.
Read more about the Discovery season here