Last week was a fantastic week for the Discovery season with both Bring To Light and Box Of Light providing weird and wonderful sounds and visuals throughout the library, including a magnificent residency from Film Ficciones where artist Scott Johnson explored early techniques of creating moving image.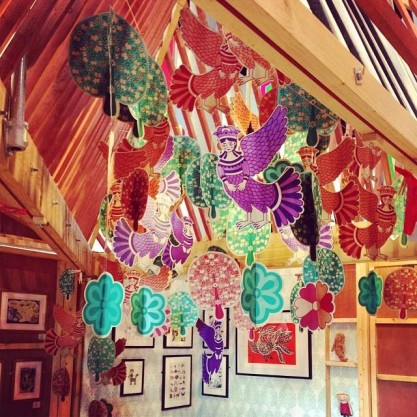 Girls Who Draw in the Pavilion. Photo by Gush Sohal.
For half term week Girls Who Draw are in residency with their Museum of Mythical Creatures. The museum is a collection of magical characters, fabulous beasts and imaginary beings inspired by myths, legends and folklore from around the world. Created by illustrators Girls Who Draw, they have painted, printed, cut, drawn and even sewn an array of imaginative artwork, done wall murals from scratch and unusual objects to inspire, intrigue and entertain visitors of all ages. Over the last few years Girls Who Draw has evolved from a small group into a larger network including both emerging and established illustrators.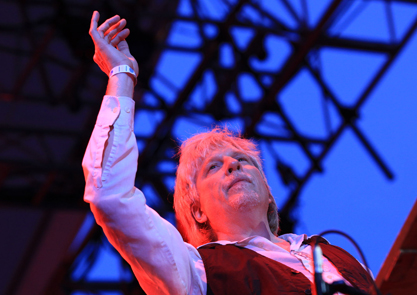 Rhys Chatham
And this Saturday, a magnificent show in the Library of Birmingham Studio Theatre sees two giants of contemporary composition perform a UK exclusive collaboration. Rhys Chatham and Charlemagne Palestine first met in the late 60s in New York, at the end of 2012, they decided to revisit their collaboration. Support comes from Ex Easter Island Head's large guitar ensemble, utilising an ensemble of experienced local musicians the piece sees an ensemble of guitarists playing modified 'third bridge' guitars from a unique graphic score to create a unique shimmering soundworld, rich in heavenly drones, overtones and repetition.
Tickets are available via www.birmingham-box.co.uk