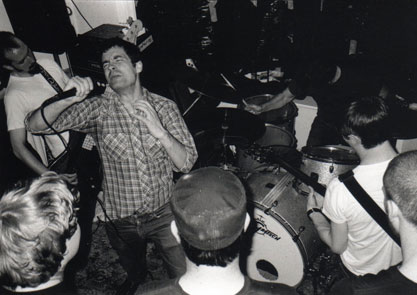 This Friday, current WIRE cover-stars The
Ex will be headlining our Hare & Hounds showcase in Kings Heath which will see 7 bands perform across two stages, followed by late night DJ sets that will keep things going well into the night. This is one gig you don't want to miss and best of all advance tickets are just a tenner! Buy here.
We've already given you plenty of good reasons to see The Ex, a band with legendary status established both at home and abroad. But now we turn your attention to the acts on the second stage programmed by our friends at Milque & Muhle. This will be an exciting opportunity to check out several emerging home grown bands that have been creating a buzz over the past year. Here's a taster on what to expect…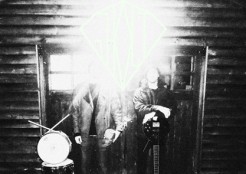 If you like doom, if you like sludge, if you like it heavy, Ghold may very well be for you. Ghold are a drum and bass duo who've been getting rave reviews over the past 2 years. It's rare to hear a band who feel like they're doing something genuinely new within the genres they manage to effortlessly straddle. Comparisons have been drawn to The Melvins, Karp and even High On Fire, but Ghold are definitely carving out a distinctive path all of their own.
"…there's a malevolent groove at work, they work a kind of hypno-sludge, trance wizardry around you, vocals shouted and chanted like a part of some ritual in a cavernous hall illuminated by flickering candlelight." – tighttothenail.com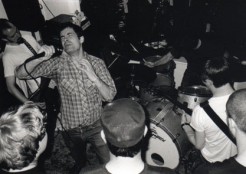 Mob Rules are one of the best hardcore bands in the UK right now. Hailing from Leeds, Conor Rickford, who drums for Mob Rules points out that "If you're living in Leeds you're not going to make music that says that the world is a wonderful place and the sun is always shining," he explains. "The anger that you hear in the music stems from what we see every day."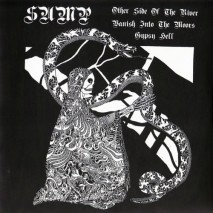 Formed in 2008, Sump is a Yorkshire two-piece consisting of George Proctor (guitar) and Gareth Howells (drums and vocals). In the short time they've been together they've managed to release numerous 7″ splits and demos as well as cassettes on their own labels, Dead Tapes and Turgid Animal. Sump is a glorious fusion of Black Metal and Punk, this isn't the first time the two have come together, yet somehow Sump achieve a unique and
exciting sound.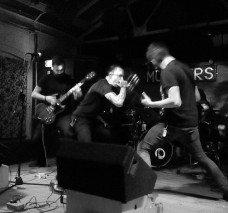 This will be the second show from local Hardcore outfit Bayonnebleeder, who have spent over a year refining their tight and rapid sound; They take influence from bands such as Rorschach, Septic Death and His Hero Is Gone. Originally one drummer, guitarist, bass and vocalist they've recently made the addition of a second guitarist, to reach their heaviest potential. Expect a short and intense set of 10 tracks lasting 20 minutes.
Running Order (subject to change):
Room 1
Rattle 8.30 – 9.15
Health & Efficiency 9.45 – 10.30
The Ex 11.00 – 12.00
DJs 12.00 – 2.00 am
For tickets visit The Ticket Sellers here.