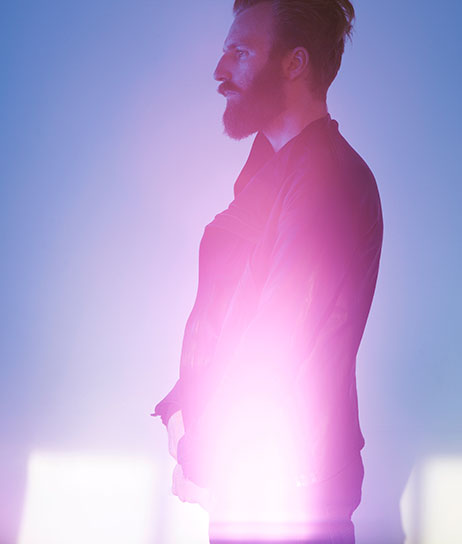 After completing his tour of the U.S., Mexico, Canada and Italy, Frost will be joined by Greg Fox (ex Liturgy) for a special performance at Birmingham's Eastside Projects on 12 November and will include a  live AV set from Mothwasp.

Featured track Venter (AURORA, 2014) judders into life as a tightly woven, hypnotic industrial rhythm against the omnipresent hum of atmospheric guitar throb. Soon, these elements coalesce to form a huge, expansive 'mechanical system'.
Aside from Frost's two most recent solo albums – 2011's Sólaris and this year's AURORA, the interstitial performer has collaborated, amongst others, with Wayne McGregor and companies in the sphere of contemporary dance; with the directors of Australian drama films Sleeping Beauty and In Her Skin, and – most notably – with Brian Eno as part of the Rolex and Protégé Arts Initiative.
'Ben Frost's interests are vast, and that includes the way he approaches his music. For all this, his music is equally fascinating when you strip away the context and simply let the sounds he's making overtake you.' – Pitchfork

Tickets for the performance can be purchased either from theticketsellers or from Milque & Muhle
(This post was written by Poppy Twist who is currently on placement at Capsule HQ)