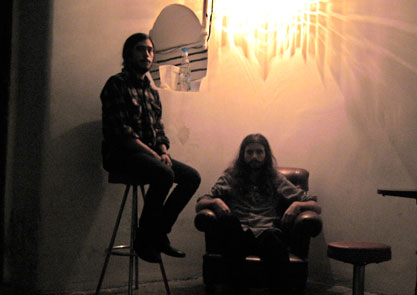 Pitchfork are hosting a preview of the new Barn Owl album on their site. V sees Barn Owl in a bit of a new direction with the use of synths adding a new feel to their guitar drones.
You can see them perform material from their new record in Birmingham on Saturday 27th April at St Paul's Church.
Support comes from Grumbling Fur, featuring Alexander Tucker and Daniel O'Sullivan (Guapo, Aethenor) and Ex Easter Island Head (for fans of Glenn Branca, Rhys Chatham).
Tickets are available via www.theticketsellers.co.uk. Doors are 8pm.