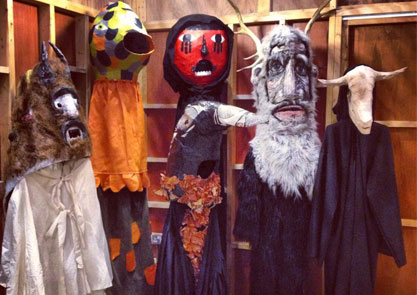 Characters from the Festival of the Rea – part of the House of Beorma archive of the city's lost origins
Six weeks into the Discovery season and we're getting great feedback on our celebration of the new library. The Discovery Trail is open for you to explore throughout the season. And each week there are one off events and workshops to get involved in.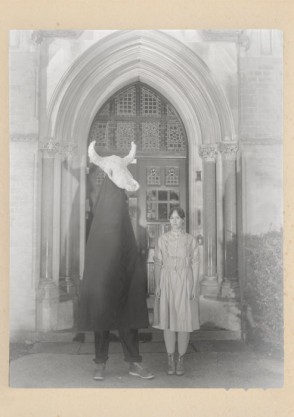 This week the Outcrowd Collective are in residency. They present the House of Beorma archive, a selection of artefacts from lost local history. Come visit them til Sunday 13th October in the Pavilion, and make your own offerings in honour of Birmingham's lost customs and festivals.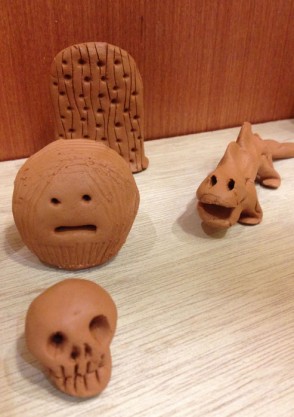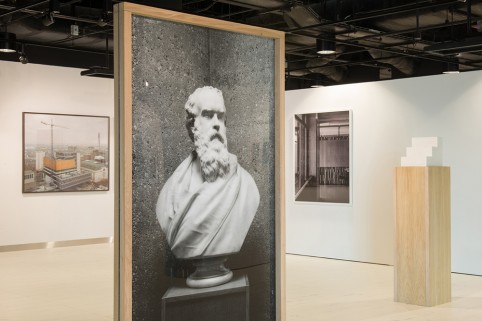 Reference Works is an exhibition featuring new works by photographers Brian Griffin, Andrew Lacon, Michael Collins and Stuart Whipps. Each artist diplays their creative responses to the new Library of Birmingham, the 'old' Central Library building and the build, transition and relocation. Stuart Whipps will be giving a free exhibition tour this Saturday 12th October at 11am.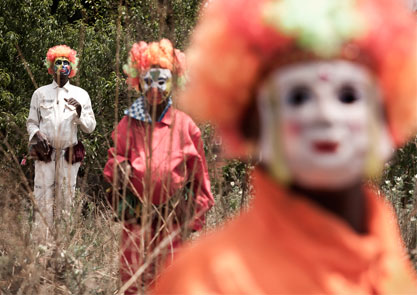 There's still time to sign up for the Shangaan Electro dance workshops. Your chance to be part of the South African dance craze that became a youtube sensation – workshops are 1pm or 3pm on Friday 25th October at Dancexchange, Thorp Street. Workshops are totally free, you just need to sign up via [email protected]
Shangaan Electro will also perform as part of the Bring To Light weekend of adventurous music, 25-27 October. The next in the Discover New Music series, this event features the artist Dinos Chapman, roboticist Sarah Angliss, the Brain Pulse Music of Masaki Batoh and many more. Day and weekend tickets are available viawww.theticketsellers.co.uk